Word from the SABIS® President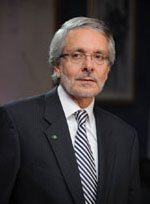 Dear SABIS® Alumni
Welcome to the SABIS® Alumni Global Association!
In joining SAGA, you are becoming part of a community of individuals who share a common SABIS® experience and who have distinguished themselves in a wide range of fields and professions. SAGA members have built families, reputations, careers, and legacies. Now it is your turn!
As a SAGA member, you have access to an important platform to help you maintain ties with your respective SABIS® member schools as well as benefit from the experiences of over 23,000 SABIS® alumni living and working around the world. In addition, SAGA membership offers a wide range of opportunities for socializing, networking, and growing academically, personally, and professionally.
Now entering its 4th year of operation, SAGA currently has over 5,700 registered members. The larger SAGA community consists of 9 traditional and virtual chapters that are currently operating in the U.S.A., Germany, Egypt, U.A.E., and Iraq. SAGA chapters engage in a variety of activities and sponsor events to help SABIS® alumni maintain ties regardless of where they find themselves around the world. If you can't find a SAGA chapter where you live, I encourage you to establish one.
In addition to providing a context for SABIS® alumni to stay in touch, SAGA offers its members a variety of services that can help in exploring new employment opportunities or advancing your career. Most recently, the SAGA website has also introduced a feature to help current 12th graders in SABIS® member schools explore colleges and universities and draw upon the experience and advice of current alumni. As established alumni, I invite you to actively support these up-and-coming graduates.
As you pursue higher education, establish families, build rewarding careers, and take part in meaningful community engagement, let SAGA be a part of your future. I welcome you to the SABIS® Alumni Global Association and encourage you to use SAGA to share your achievements, support other alumni, explore professional connections, and stay connected.
Carl Bistany
SABIS® President